We represent children who have been harmed by the negligence, carelessness, or intentional acts of others. That harm can come in many forms, including medical malpractice, 18-wheeler accidents, daycare or camp injuries, sexual abuse, and many others.
Our goal is to help children recover from the physical and emotional damage they have suffered, and make the harming party pay for their dangerous and irresponsible behavior.
The attorneys at McGehee ☆ Chang, Landgraf, Feiler have experience representing injured children and navigating the complex legal landscape for them. We file lawsuits against those responsible, we aggressively fight for the injured child and their family, and we work hard to make our community safer for our children. If your child has been injured, talk to one of the attorneys at McGehee ☆ Chang, Landgraf, Feiler to understand your options.
Click the Free Consultation button below to get into touch with us.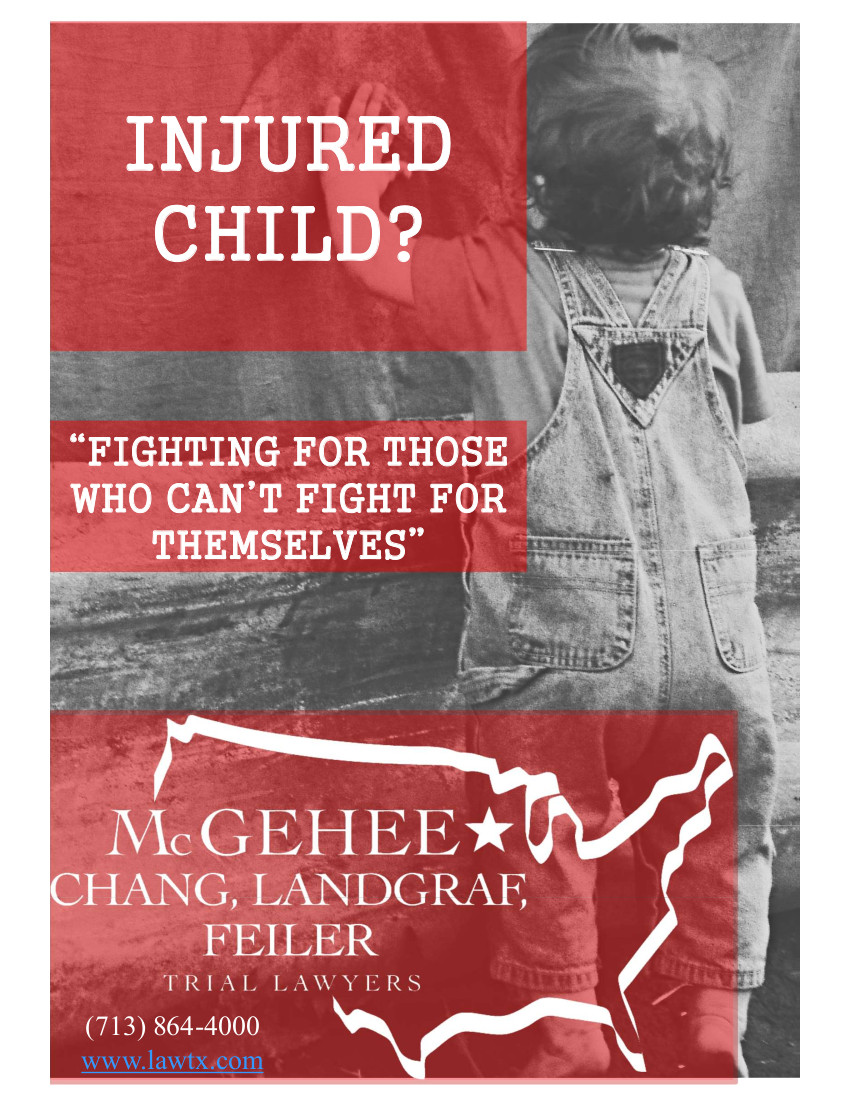 Sadly, every minute a child in the United States gets significantly injured due to another person's negligence or carelessness. Although children show a remarkable ability to recover from injuries, many injuries are severe with little hope for a full recovery.
Children are much more likely than adults to be injured from certain activities. For example, approximately 50 children are injured or killed every week in the United States as a result of vehicles backing up. Children also account for more than 70% of dog bite victims, and many serious or fatal dog bite incidents involving children below the age of 5 are related to newborn babies. In addition, playground injuries send approximately 200,000 children to the emergency room every year in the United States. Of those 200,000 incidents, approximately 45% are classified as "severe" (bone fractures, internal injuries, concussions, etc.).