18-Wheeler Semi-Truck Accident Lawyers
Being injured in an accident with an 18-wheeler or commercial vehicle is a life changing event. Yet, these catastrophic and even fatal accidents occur every day across our nation.  The injuries resulting from these accidents can be catastrophic and last a lifetime. Treatments for injuries can improve quality of life, but are expensive and not easy to obtain. Let us help you fight for relief!
Common Causes of Collisions Involving Semi-Trucks
Each year in the United States, people are killed and seriously injured in catastrophic accidents involving massive semi-trucks. According to the Federal Motor Carrier Safety Administration, more than 4,100 people were killed in semi-truck accidents during the last year a full set of statistics are available. In addition to the people who lost their lives in accidents involving 18-wheelers, over 116,000 people were injured in these types of events, many of them seriously so.
Whether you regular drive a car, ride in a car, or even ride a bike or walk, you need to generally educate yourself on the risks of being on the road or otherwise out and about with semi-trucks in the mix. In this regard you need to be aware of the most commonplace causes of accidents involving semi-trucks on U.S. roadways. In addition, understanding the most frequently occurring types of injuries that arise from commercial truck accidents is also important.
Where 18-Wheeler Accidents Most Commonly Occur
Before diving deeper into a discussion of the causes and consequences of semi-truck accidents, some information on where these types of collisions occur is helpful. The number of miles being driven by semi-trucks in the United States has increased rather dramatically over the course of the past decade. This is due in part to some changes that have occurred in regard to international trade between the United States, Canada, and Mexico, alterations that have put more semis on U.S. roadways.
If you are like most people, you likely assume that most semi-truck accidents occur on highways, interstates, or freeways. The fact is that the majority of commercial truck accidents occur on what are classified as major roadways and not on highways. 52% of accidents involving semis occur on major roads and not on highways.
32% of commercial truck accidents occurring in the United States are on highways. 15% of semi-truck accidents occur on smaller roads in cities and towns across the country.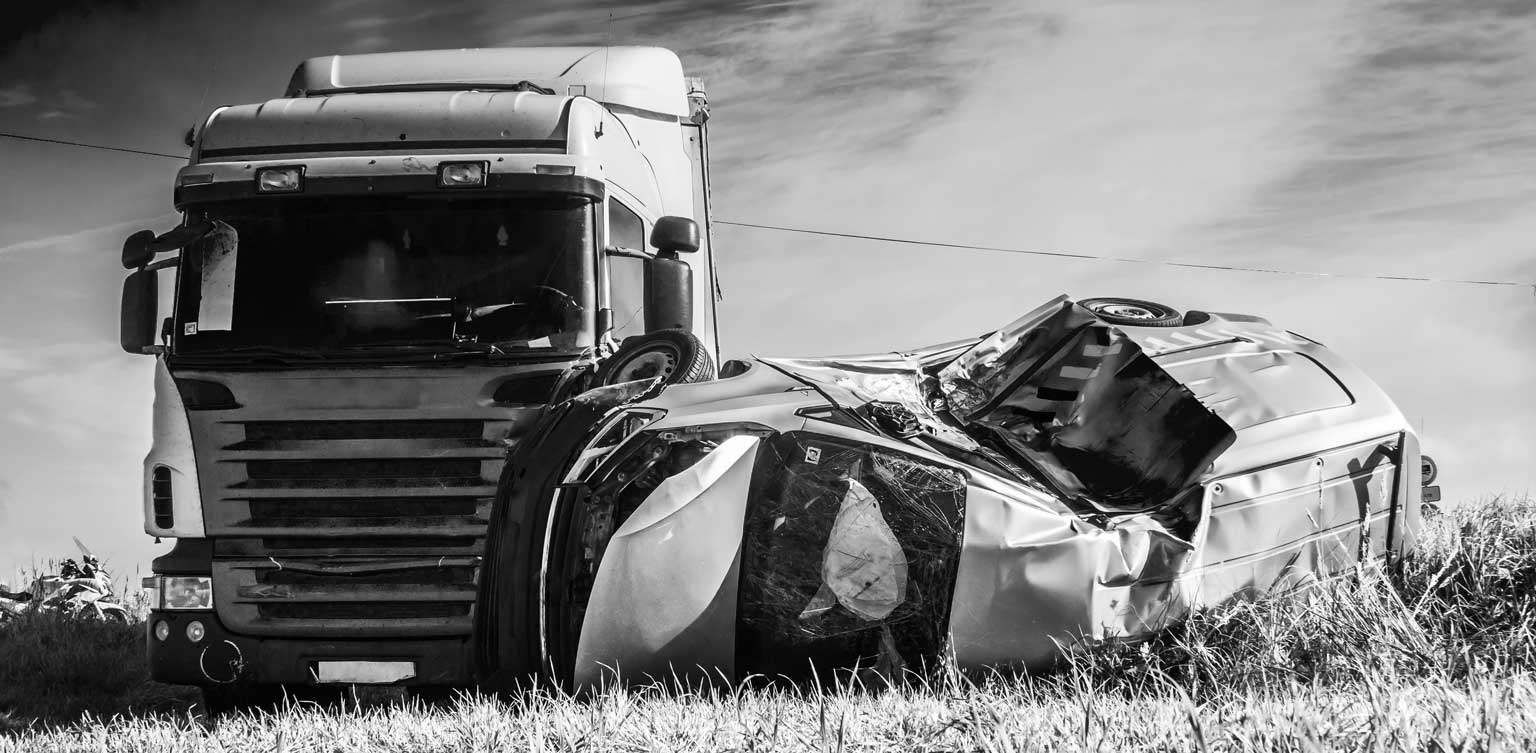 Common Causes of Tractor Trailer Accidents on American Roadways
Each semi-truck accident is surrounded by its own unique set of facts and circumstances. With that duly noted, there are some more commonly occurring underlying causes of commercial truck accidents on highways and other roadways in the United States. The causes of semi accidents can be classified into three broad categories:
driver issues
mechanical issues
cargo issues
In regard to driver-related issues underpinning a semi-truck accident, distracted driving is at the top of the list. Distracted driving includes such digressions as talking on the phone, texting, looking at a GPS map screen, adjusting the radio, eating, and drinking. Remarkably, each year big rig accidents occur because a driver was distracted by watching a video while driving.
Impairment and intoxication represent another category of driver-related causes of semi accidents. A shocking reality is that drivers that have been prosecuted for DUI or similar crimes may end up fired by a truck company and yet working for another firm in no time at all.
Fatigue represents a frequent underlying cause of commercial truck accidents in the U.S.A. Federal regulations limit the amount of time a rig operator can be behind the wheel for one stretch. In addition, these regs mandate a minimum amount of break time between stretches behind the wheel. Unfortunately, drivers and even some trucking companies attempt workarounds to avoid these reasonable limitations.
Other big rig operator errors that cause or contribute to semi accidents include speeding, inappropriate lane changes, or failing to maintain appropriate distances between other vehicles.
The most commonly occurring mechanical issue resulting in a semi-truck accident is a tire blow-out. There are several other commonplace mechanical failures that result in commercial truck accidents:
brake malfunction
engine breakdown
transmission malfunction
light malfunction
Finally, cargo issues oftentimes are involved in causing semi-truck accidents. Three types of cargo-related issues can cause commercial truck accidents:
unbalanced cargo loads
improperly secured cargo
too much weight
As an aside, oftentimes more than one underlying cause can be attributed to a semi-truck accident. For example, some sort of mechanical failure might occur. Had a rig operator not been distracted for one reason or another, an accident associated with the initial mechanical malfunction might have been avoided.
Most Frequent Injuries Resulting from Commercial Truck Accidents in the U.S.
Although this discussion primarily is on common causes of catastrophic commercial truck accidents, noting frequently occurring injuries helps to put the seriousness of these collisions into perspective:
spinal cord injury
skin wounds
neck injury
broken bones
The stark reality is that because of the nature of an accident involving a huge semi-truck, resulting injuries can be profound. Indeed, they can be so serious that they result in life-long disability in many instances.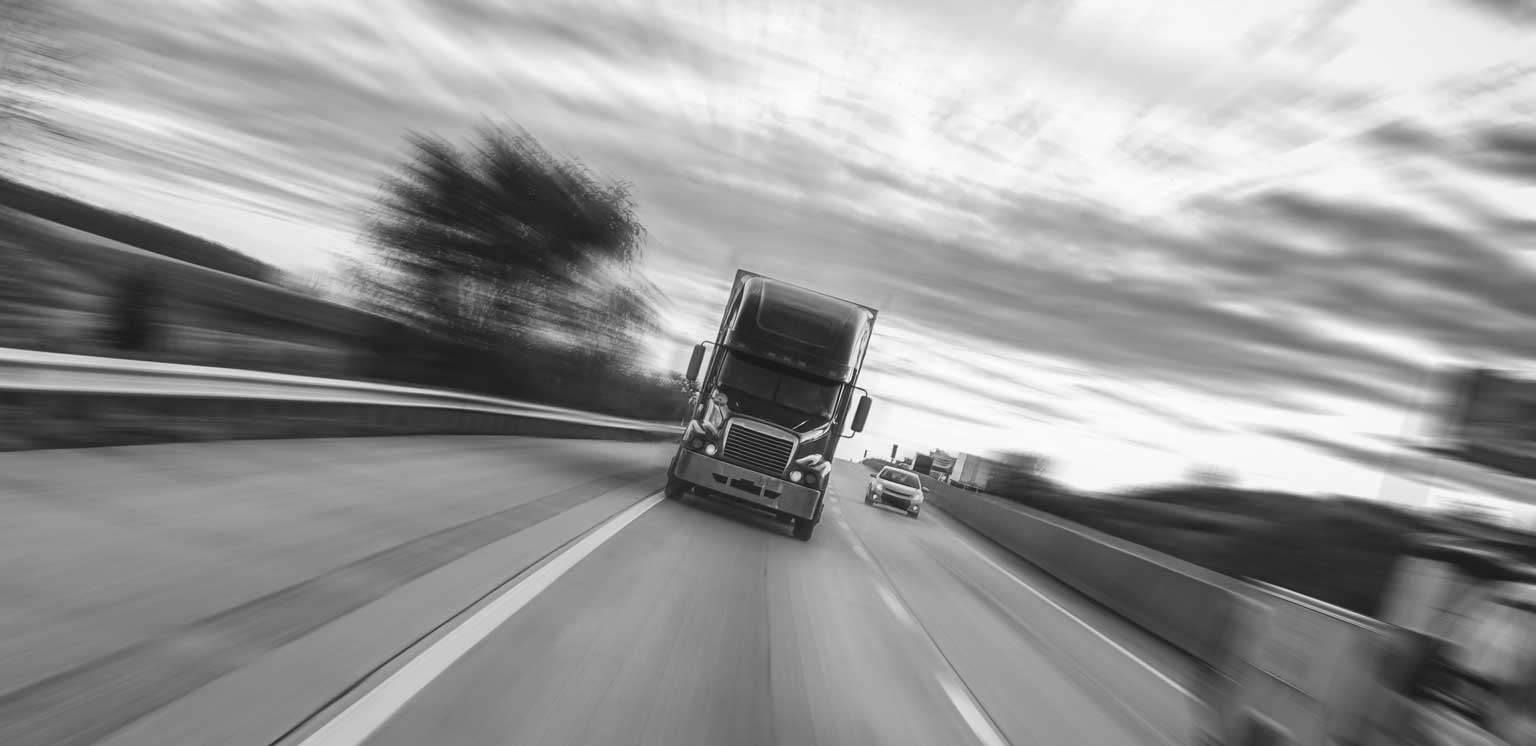 Semi Accidents and Wrongful Deaths
A discussion of the dire consequences that can occur following a collision involving a semi-truck is incomplete without a consideration of fatalities that frequently occur as a result of this type of accident. As mentioned previously, over 4,100 people in the United States are killed annually in semi-truck accidents.
If you've lost a family member as the result of a semi-truck accident caused by a rig operator's negligence, or as the result of the negligence of another party like the truck manufacturer, you may be able to pursue what is known as a wrongful death claim. Highly regarded Cornell Law School has developed a succinct and understandable definition of wrongful death: "A civil action against someone who can be held liable for a death." An injury caused by someone else's negligence may be grounds for pursuing a wrongful death action.
Wrongful death laws vary from one state to another. A capable, experienced personal injury lawyer can assist you in determining whether or not you have the ability to make a claim pursuant to the wrongful death law. With that said, in order to bring a wrongful death claim, the laws in individual states across the country require a surviving loved one to be related to the deceased person in some close manner. For example, typically a spouse, child, or parent will be in a position to pursue a wrongful death claim or lawsuit if a family member is killed because of the negligence of someone else.
The complexities of wrongful death cases, indeed the challenges presented by personal injury cases more generally, underscore the inherent necessity of retaining the professional services of an experienced, tenacious attorney. Typically, a personal injury lawyer, including an attorney that represents the victims of semi-truck accidents, will arrange for an initial consultation and case evaluation at no cost and with no obligation.
Moreover, as a matter of practice, a personal injury lawyer typically represents a client using what is known as a contingency fee agreement. What is this means is that a personal injury lawyer usually charges no fee unless the claim or lawsuit is successful and the client receives compensation.
Fight For The Compensation You Deserve
At McGehee ☆ Chang, Landgraf, Feiler, we know 18-wheeler and commercial vehicle cases can be complicated.  Motor carrier safety regulations require commercial trucking companies to meet basic standards for vehicle maintenance and safety. These regulations cover everything and are meant to reduce crashes, injuries, and fatalities involving commercial vehicles, large trucks and buses.  If you were involved in an accident with an 18-wheeler or commercial vehicle, there is a chance the driver violated one of these regulations. We believe that entitles you to compensation!
Truck carriers and insurance companies will do whatever it takes to keep from being held responsible. That's why you need attorneys who will fight aggressively for your rights.  Attorneys like us, who take an aggressive approach to every case we handle.
If you or someone you know suffered an injury as a result of a 18-wheeler or commercial vehicle accident, we can help you fight for relief. Don't suffer alone. Contact us today!