What Can I Do To Protect My Child From Pediatric Malpractice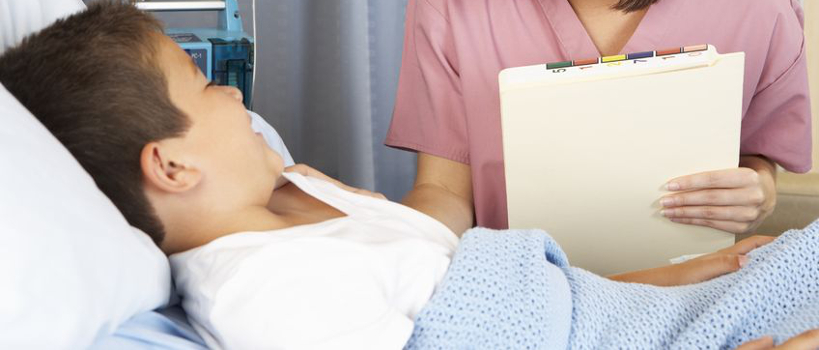 As a parent, you want to make sure your child gets the medical care she or he needs to live a healthy and happy life. However, unfortunately, when medical care is negligently administered, child or pediatric malpractice can be the result. While in some instances this can be completely unforeseen and unavoidable, we'd like to take a moment to inform you of some steps you can take to reduce the risk of your child falling victim to pediatric medical malpractice.
The Fundamentals of Pediatric Malpractice
It's important to first understand what pediatric malpractice is. While the general definition of medical malpractice is medical treatment provided below the standard of care that results in an injury, specific examples of pediatric malpractice include:
A delayed or missed diagnosis of a condition
Birth injuries, which are injuries that occur during the mother's pregnancy or during the infant's delivery
Administering the wrong medication to the wrong child patient or giving the patient an improper dosage of the correct medication
An anesthesiologist failing to study a child's medical history before giving her or him anesthesia, or the anesthesiologist giving the child an improper amount of anesthesia
Mistakes made during surgery, such as leaving surgical tools inside of the child or puncturing blood vessels
One of the absolute best things you can do to keep your child safe from the dangers of medical malpractice is ensuring he or she is treated by a competent and well-regarded physician at a competent and well-regarded hospital. Birth injuries and other pediatric malpractice injuries frequently arise not from the care of the physician, but rather from the sub-standard care provided by the nurses and other health care professionals. Now for a few tips on how to find such a medical professional.
Proper Certification
Any doctor who treats your child should be currently and fully certified by the specific board that governs their specialty. This ensures the physician is fully knowledgeable of the most current standards and quality of care. To ensure their knowledge remains up-to-date, board-certified physicians are required to undergo continuing education and recertification every 10 years.
Professional Medical Affiliations
Once you find a pediatrician you feel you can trust, ask him or her who you should see in the event that your baby or child was to require hospital care or surgery. While you hope that a severe sickness or injury will never befall your child, it's always best to plan for such incidents well before they occur in order that you can be sure you're properly prepared to act quickly and decisively. It's also very important that you check out the reputation of the hospital your pediatrician recommends.
Knowing the basics of pediatric malpractice and how to properly protect your child can go a long way in averting a disaster. However, as stated at the beginning of this article, sometimes unforeseen and circumstances do occur, and it is important for parents not to needlessly blame themselves. Instead, protect your child's legal rights by contacting a law firm like McGehee ☆ Chang, Landgraf, Feiler that specializes in pediatric malpractice or regular medical malpractice. Call us at 713-864-4000 for a free consultation.